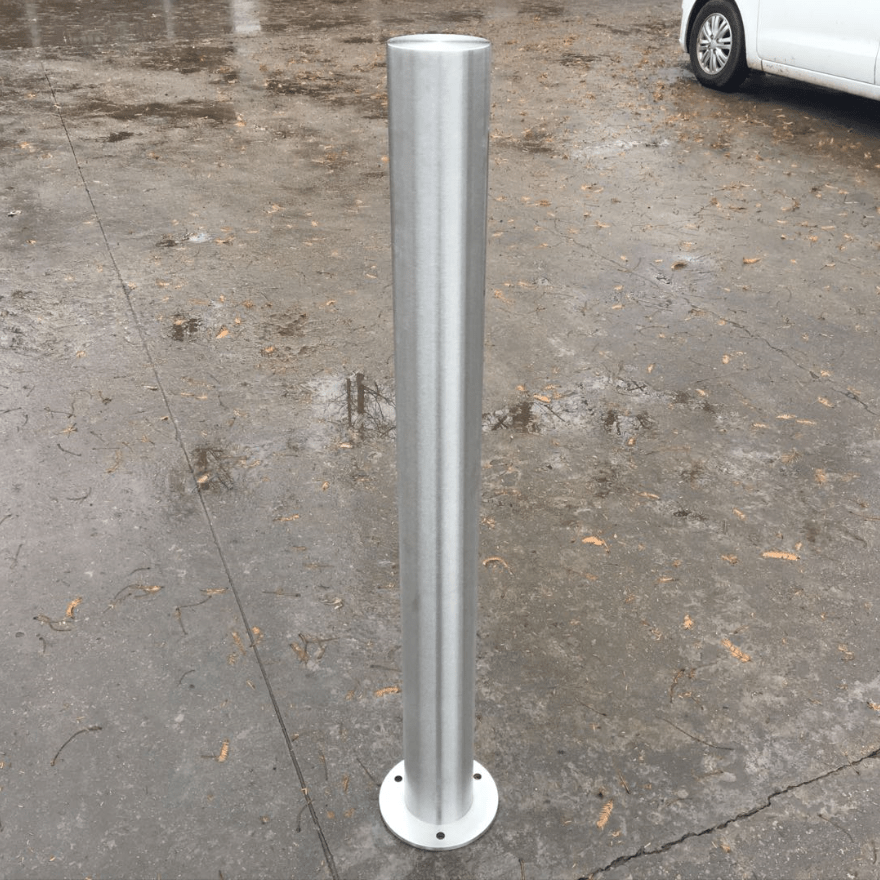 STAINLESS STEEL FLAT TOP BOLLARD
SKU#: ST-BO115-SS
Material: SUS 316
Surface finish: #4 brush
Size: D115xH1200mm
Wall thickness: 3mm
Baseplate mounted
CONTACT FOR BEST PRICE NOW!
DESCRIPTION:
Our Stainless Steel Bollards are suited for installation outdoors and indoors, with a multitude of safety uses. The indoor installation for example helped to protect property from damage and created a safe warehouse floor environment. They are built to withstand impact from cars, trucks, and forklifts, making them perfect for everything from shopping centres, warehouses, car parks, driveways, and even machinery.
our steel bollards are environmentally friendly and manufactured from silver grade 304/316 stainless steel.
Featuring an architectural brushed stainless steel finish, fully welded round base plate, strong and durable design, and machined-flat top cap, they are the ideal safety addition for your next project.
GAIN ACCESS TO EXCLUSIVE NEWS AND OFFERS